Introduction
In her role as a Founding Member, Romesa is dedicated to empowering youth across the globe and is working towards amplifying youth voices on global socio-political issues.
In the entirety of her career, Romesa has worked in diverse industries, sectors, and continents. In her own educational consultancy firm, she is committed to guiding students towards academic success regardless of their financial background, as she believes in quality education for all. Her ability to forge partnerships with esteemed universities showcases her dedication to expanding opportunities and keeping up with ever-evolving global education trends.
Her journey also includes notable contributions to social value initiatives in her career at MOORE Insight and Sustainable Consulting in the United Kingdom. In these roles, she spearheaded marketing efforts, and led social value activities that align with the Social Value Act of 2011. As Social Ambition Ambassador, she championed CSR activities. Her work over the years, in both professional and personal life, has been a driving force for positive change.
In her personal life, Romesa currently sponsors a child in Lemo, Ethiopia as part of her commitment to youth empowerment. She has also co-founded Safe Rides Pakistan, a Facebook platform for women who are looking for carpools and ridesharing with other women to feel safer.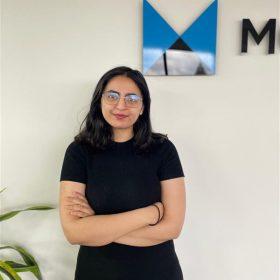 ROMESA RAZZAQ
Founding Member