Introduction
Ms. Syeda Nazneen Jahan is a development professional with more than 9 years of experience in the field of Education, Gender, Youth and International development spanning Asia and Africa in a strategic program development and management capacity.  
She holds her Master's degree in Education, Gender and International Development from the Institute of Education, University College London, UK with the Commonwealth Scholarship (2017-2018). Besides, she holds her another Masters and Bachelor degree in Education (particularly focused on Special Education) from the Institute of Education and Research, University of Dhaka, Bangladesh.
 


Experience
At present, she's working as the Head of Youth Empowerment at Stichting BRAC International, Bangladesh. Here, she is trying to provide a second chance at learning to the underprivileged adolescent girls and youths left out of the formal education system due to socio-economic inequality, and to assist them in achieving greater economic and social empowerment to become agents of change in their families and communities across Nepal, Uganda, Tanzania, Sierra Leone and Liberia.
 
Throughout her professional career she has worked in several sectors of development, including education, early childhood education, gender, youth empowerment, sexual and reproductive health and rights, disability and inclusion, monitoring and research through organizations like BRAC International, Population Council Bangladesh, Democracywatch and Bangladesh Protibondhi (Disability) Foundation.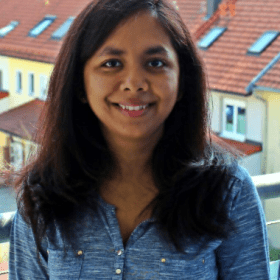 SYEDA NAZNEEN JAHAN
Director