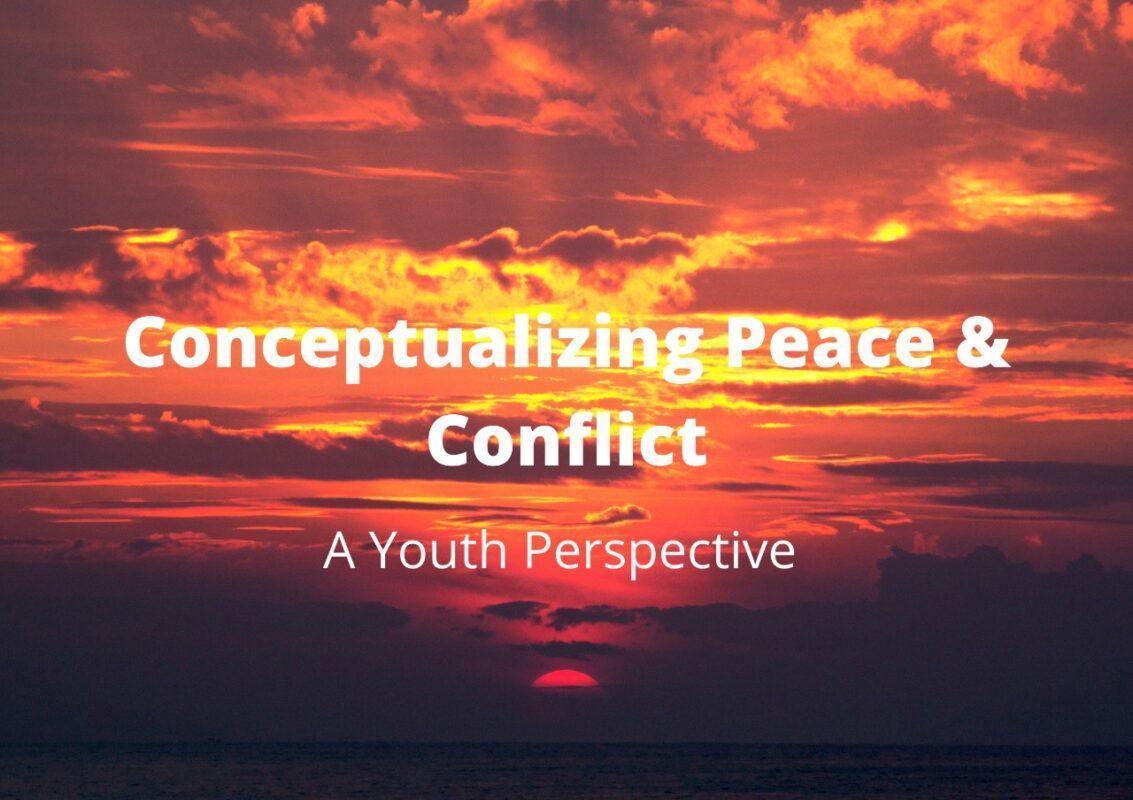 Conflicts around the world have remained unabated despite the global pandemic. In fact, some conflicts have taken new turns, which are collectively affecting the lives of around 2 billion people across the world. The consequences of these conflicts range from loss of lives; destruction of infrastructure; displacement of families; hunger to poverty among others. According to United Nations Human Rights Commission, almost 80 million people globally are currently displaced with almost 26 million refugees spread across geographies. With war in Afghanistan, territorial disputes in South China Sea, Civil War in Syria, war in Yemen, Rohingyan crisis in Myanmar, conflict between Palestine and Israel, Violence in the Central African Republic, Bokoharam in Nigeria and unrest between Pakistan and India to name a few are affecting millions of men, women, children, adolescents and young adults. Unfortunately, these victims will continue to grapple with the consequences of these conflicts. 
With this context, it is imperative to realize that the youth are both the victims and the party to various conflicts and civil unrest. Their motivation to participate in conflicts as well as in peace-building processes has been subjected to various academic and non-academic researches. This consequently makes young people an important stakeholder in these global conflicts.
In Summer Research Program 2021, we invite young researchers to this virtual, collaborative and transnational exercise to engage in a guided and research-driven discussions and dialogues with the youth and experts to understand these conflicts and their various facets. The program will be an exercise of intellectual inquiry to look at the contextual significance and implication of these conflicts while comprehending them through contemporary and historical lens. Spanning over 6 weeks, the program will also be an opportunity for the young people to contribute to the youthful perspective in conceptualizing peace and conflict. The collective intellectual and respectful joint learning experience will help inspect the possibility of sustainable global peace from the youthful lens.
Themes for the Summer Program:
Politics of War and Conflict
Conflict and Education
Refugee Crises, Human Rights and Peacebuilding
Urbanization, Conflicts, Violence and Development
Details of the Program:

The Summer Program runs for 6 weeks and is open to all nationalities. However, participants from the Middle East, Africa and South Asian regions are encouraged to apply.
The participants are expected to pick one of the four themes (given below) as part of their preference during the application. Upon selection, final researchers will be grouped into teams to collaboratively work on a piece of research to be produced within 6 weeks. During the program, the researchers will be guided through various Research Clinic sessions to undertake this research journey, while they will be expected to engage in cohort-wise group discussions, policy forums and dialogues. Researchers will also get an opportunity to engage with experts, practitioners and academics hailing from various organizations.
Eligibility:
All applicants must at least be in their 3rd or 4th year of undergraduate program
Applicants enrolled in a Master's degree may as well apply. This program is not for PhD students. In case currently enrolled PhD candidates think they would like to contribute to the program in a certain way, they may email us their proposal on info@youthcfr.com
This is not an online coursework, therefore, candidates will be expected to be proactive in sharing their experiences
There is no fee for this program, however, the selection process is extremely competitive
Last date to apply is 5th of June, the program is scheduled to commence on the 5th of July 2021